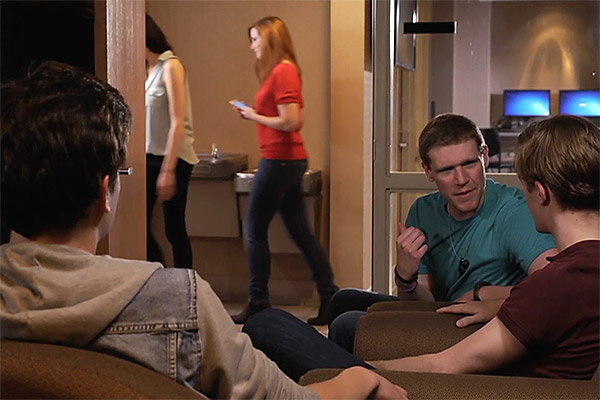 Check out our VAWA Compliance Program:
Comprehensive training for students, faculty, and staff.
Meets VAWA training requirements for primary and ongoing prevention and awareness programs.
Prevention education on dating violence, domestic violence, sexual assault, and stalking (DVDVSAS).
Informed by research.
Assessed for outcome.
Forming Healthy Relationships
It's easy to take healthy relationships for granted. This module covers:
Relationship values and basic relational skills
Helps participants recognize healthy relationships and prevent relationship violence
Identifies signs of an unhealthy relationship, and warning signs of dating violence and domestic violence
Sexual Assault
Violent crimes, including sexual assault, are a college campus reality. This module covers:
Definitions of non-consensual sex, sexual assault, acquaintance rape and date rape
Legal consequences for these violent crimes
Sexual violence
Sexual assault prevention
Ways to empower participants and others
Commonly held myths about sexual assault
All training is conducted to carefully avoid victim blaming.
Stalking
Harmful behaviors that can lead to dangerous situations – including assault – include:
subtle threats
emotional abuse
harassment
cyberstalking
stalking
This module covers simple, effective techniques to prevent dangerous and predatory stalking.
Bystander Intervention
With a focus on bystander intervention training and crisis intervention techniques, this module:
Offers practical ways to empower members of your campus community to protect one another.
Equips participants to see bystander intervention as a natural extension of their global citizenship.